The Top Outdoor Audio Challenges to Tackle This Summer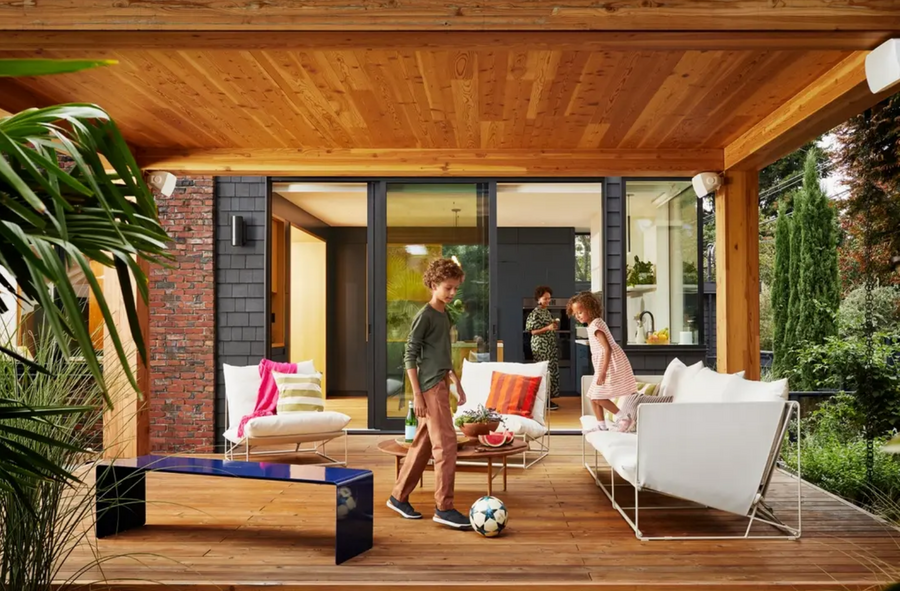 Tackle the challenges of outdoor audio and elevate your summer fun with our world-class solutions!
During the summer, music and fun go hand in hand. By playing your favorite songs, you can enhance your gatherings and quickly set the mood to have a good time. 
However, if you plan to host outdoor get-togethers, you may face some audio challenges. After all, audio equipment does work or sound the same outdoors as it does inside. But don't worry; Applause Custom Sight & Sound is here to help!
With our outdoor speaker system solutions, you can enjoy high-definition sound in and out of your Olathe, KS home and extend the fun of your living areas. Keep reading this blog to learn more about these outdoor audio challenges and how we can help you overcome them.
SEE ALSO: Here's Why You Need An Outdoor Tv To Enjoy This Summer
Challenge 1: Inclement Weather
The first challenge you will face when trying to enjoy entertainment outdoors is inclement weather. Many homeowners try to save on outdoor installations by simply setting their indoor speakers outside. We strongly advise you not to do this. Indoor devices are not built to withstand the elements, and leaving them out could damage your equipment and increase the risk of fires and electrocution. 
Reputable brands such as Sonos offer a wide range of outdoor speakers that don't let the weather get in the way of your content. They are designed to withstand humidity, water, extreme heat,  salt spray, dust, UV rays and freezing temperatures. 
Challenge 2: Connecting Indoor & Outdoor Audio
Hosting a gathering is a great way to bring together all the people you care about and enjoy spending time with. Whether you are planning a fancy dinner party, a cookout to watch sporting events, or even just a gaming night full of junk food, creating more comfortable spaces for your guests is a priority, but that can be difficult if you can only control your home entertainment in one area of your house. 
With our whole-home audio solutions, you can effortlessly stream your favorite playlist, audiobook, podcast, or even the radio to every corner of your residence, including your outdoor spaces. 
Are you watching an important game and don't want to miss a thing when you go inside to grab a few more drinks? Distribute the same audio content in and out of your home, and never miss an important play!
Are you having a few cold beers by the grill with your buddies while the kids stay inside waiting for the food to be ready? No problem! You can set your favorite playlist outside and stream different content for your indoor spaces. With our solutions, the choice is yours.
At Applause Custom Sight & Sound, we are passionate about helping you reach your dream lifestyle with our high-tech solutions. Are you ready to elevate your summer experience with an outdoor speaker system? Contact us by filling out this online form or drop a message in our chat box to learn more. 
We are looking forward to hearing from you!
Stay Informed
When you subscribe to the blog, we will send you an e-mail when there are new updates on the site so you wouldn't miss them.