Why You Need Whole-Home Audio for the Big Game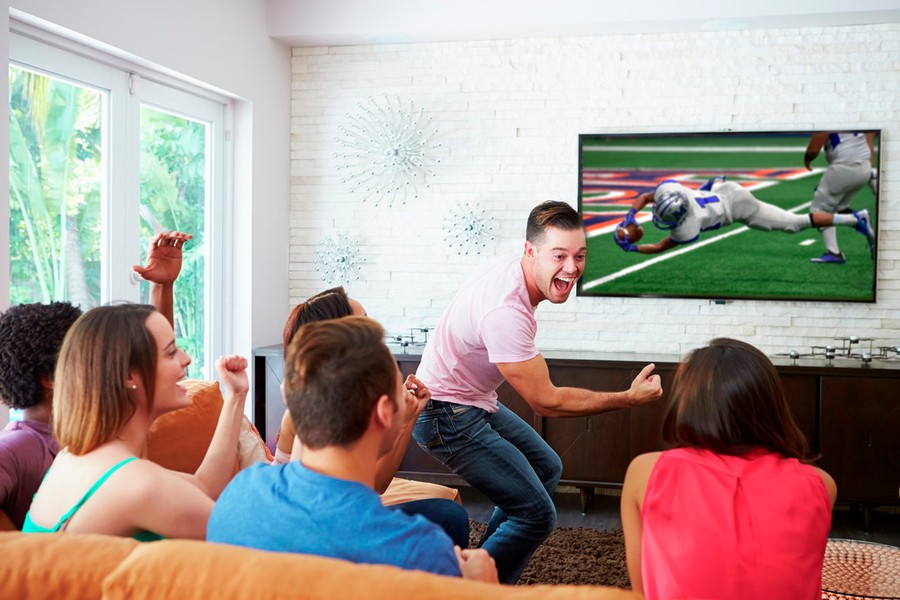 Hear every play in crystal-clear detail with a high-end multi-room audio system
The Super Bowl is fast approaching as the NFL playoffs narrow down who will play in the championship game. If you're hosting a game-day party, one way to ensure that everyone can hear every play is to install a multi-room audio system that distributes your TV audio to every room of your home!
And while it might be too late to upgrade your entertainment system for this year's game, it's not too late to upgrade for the rest of your anticipated sports parties in 2022! Keep reading to learn three ways that a whole-home audio system will improve your game day experiences in Kansas City, MO.
SEE ALSO: GO BIGGER AND BRIGHTER WITH LASER PROJECTORS
Hear Every Play in Every Room
Many people host game-day parties in their homes to bring together friends and loved ones and cheer on their favorite teams. A whole-home audio system gives you and your guests the freedom to mingle and meander without missing any important plays! With connected speakers throughout the house, you can listen to commentary as you prepare snacks in the kitchen and always know the score even when mixing drinks or cleaning up a spill.
Experience Unmatched Audio Quality
A whole-home audio system shouldn't sacrifice sound quality for coverage. With high-quality wired or wireless speakers, you will be able to hear every play and piece of commentary in vivid detail no matter where you are in your home. Our team partners with multi-room audio brands like Sonos, Bluesound, and Control4, which offer various system configurations to meet your budget and needs. Whether you want to go with wireless bookshelf speakers and soundbars or install hidden speakers within your walls and ceilings, you'll never have to compromise performance.
Bring Game Day Outside
Your football-watching experience doesn't have to be limited to inside your home. Bring the fun outside with an outdoor entertainment system! Outdoor audio is a perfect complement to an outdoor display. Weatherproof speakers can be placed throughout your property to play in unison and will be calibrated so that sound is at an even volume no matter where you are in your yard. You will be able to grill, play catch, or swim all while enjoying the game without bothering your neighbors by blasting the volume!
Are you ready to install a whole-home audio system to make your game-day experiences unforgettable? Or maybe you are interested in a high-definition display to put you in the middle of the action? For a free consultation, please call Applause Custom Sight & Sound at (913) 498-1183, use the live chat box below, or fill out our contact form. We would love to hear from you!
Stay Informed
When you subscribe to the blog, we will send you an e-mail when there are new updates on the site so you wouldn't miss them.