What Is the Difference Between Motorized Blinds, Shades, And Curtains?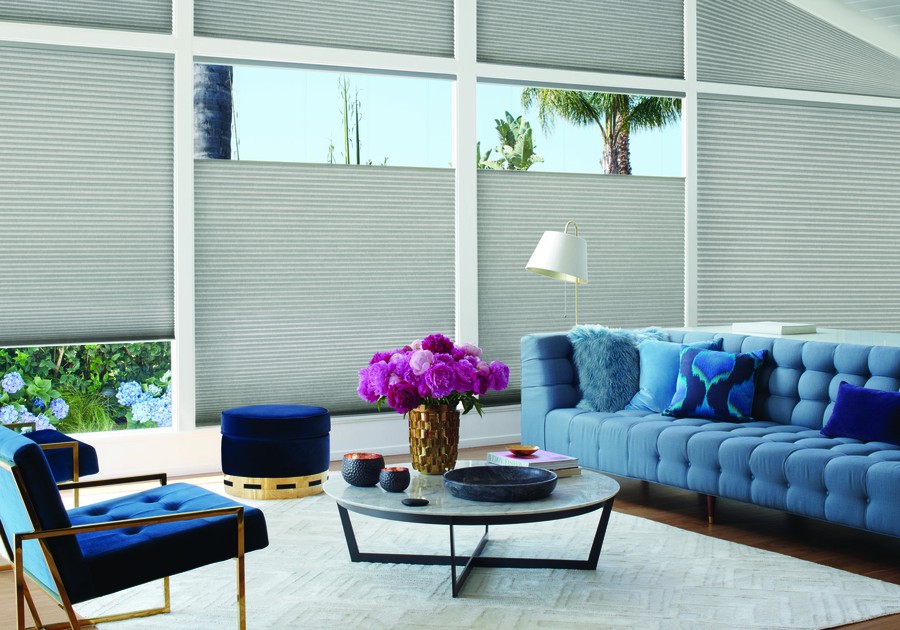 QMotion and Hunter Douglas motorized window treatments add style and function to your home
When was the last time that you opened or closed your window shades? Unfortunately, most homeowners are too busy to tweak their window treatments, leaving them to stay in the same position and collect dust. Automated window treatments automatically adjust throughout the day so that you can just set them and forget them. But what kind of window treatment is best for your home? Read on to learn the difference between motorized blinds, shades, and curtains so you can choose what is best for your Leawood, KS area home.
SEE ALSO: DON'T BELIEVE THESE 3 MYTHS ABOUT MOTORIZED BLINDS
Blinds

Blinds are one of the most common coverings in residential and commercial properties, probably because they are one of the most affordable. They consist of a headrail, adjustable slats, and a bottom rail and can be opened to let sunlight in and allow you to see outside and closed to create privacy. Because blinds are crafted from several individual slats, they can also be easily repaired, cleaned, and maintained.
Shades

Shades are another popular option for window coverings, providing a discreet appearance. A matte and simple aesthetic makes them blend in seamlessly with your interior design, allowing for focus elsewhere. Shades can be customized to blend in or stand out. They are highly effective at protecting your privacy and blocking out light, even more so than blinds, and can be used with blackout or privacy liners to block out light and sound fully. This makes them a perfect fit for home theaters, media rooms, home offices, and bedrooms!
Curtains
Curtains are made of fabric and add style to your space. They are installed completely outside of windows, unlike blinds and shades often inside mounted. Curtains can be short, only coming to the bottom of the windowsill or longer to the floor, making them more of a central design choice than blinds or shades. They can be used in conjunction with blinds and shades to protect them, helping them last longer and require less maintenance. Curtains are also very easy to clean—simply take them off the rod and throw them in the washing machine if they are machine-washing safe! Finally, use them to add contrasts to the texture and color of the blinds and shades to add an accent of color to your space.
QMotion and Hunter Douglas

QMotion shades come in various styles and colors and can be easily controlled using a smart device, tablet, or remote. In addition, the proprietary manual override feature allows you to close them manually without stripping the motor. There is also an option for battery-powered shades instead of low voltage power with an internal battery pack, eliminating the need for visible wiring or battery packs.
Another fantastic manufacturer of motorized shades and blinds is Hunter Douglas. They are known for their unmatched customization options of fabrics, styles, and colors, allowing you to find the perfect fit for your home. Choose from cellular honeycomb shades that insulate your home and accent your room to sheer fabrics that allow sunlight to filter in gently.
Applause Custom Sight & Sound is a trusted QMotion and Hunter Douglas shades dealer. Call us at (913) 498-1183, chat with us at the bottom of your screen or fill out a short form by clicking here. We look forward to working with you!
Stay Informed
When you subscribe to the blog, we will send you an e-mail when there are new updates on the site so you wouldn't miss them.