Is Your Home Network Prepared for More IoT Devices this Holiday?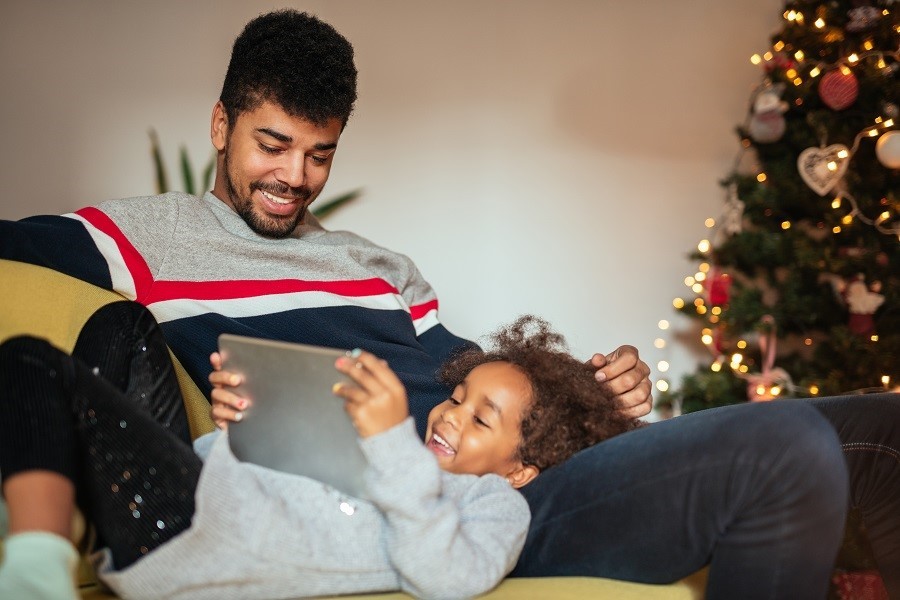 Enjoy Blazing Fast Speeds and Strong Reliability for Your Growing Smart Home
Today's homes are smarter than ever. Whether your Kansas City, MO property is brimming with IoT devices or not, chances are your collection is growing. As your smart home expands, your home network must be able to support the heavy bandwidth usage that inevitably comes with robust automation systems, high-quality home entertainment, and a plethora of smartphones and tablets.
The holiday season is commonly a stressful time for your home network. Out-of-town visitors and new smart home gifts are eagerly waiting to hog your network. Can your current home networking system keep up? Read on to learn what you need to be properly prepared for an influx of connected devices this holiday.
SEE ALSO: The Best Home Network Setup for Family Night
The Power of an Enterprise-Grade Network
There was once a time when one inexpensive wireless router would perfectly outfit the home with reasonably consistent internet access. Fast-forward to today, and smart homes have rapidly evolved into a complex web of internet-connected devices that are constantly communicating with each other to power your home and make life safer and more convenient.
What's more, the standard of quality home entertainment today is 4K resolution and high-fidelity streaming. Music and film enthusiasts whose homes are equipped with dedicated theater rooms and whole-house audio systems simply need network solutions that are built to ensure enterprise-class performance and longevity.
Today's smart homes require top-notch home networking solutions that offer vastly improved performance, a lifespan of more than 100,000 hours, limitless scalability, and unparalleled security and support.
Whether your family is browsing the internet on their smartphones, playing video games in your private home theater, or streaming a holiday playlist throughout the kitchen and living room, every task that uses the internet should happen smoothly and efficiently with little to no user disruptions. Uninterrupted connection is no longer a luxury but a necessity, and that's the power of a high-performance home network.
Top-Tier Networking Solutions You Can Rely On
Our team works with leading manufacturers in enterprise-grade home network solutions, like Access Networks and Pakedge. Built for raw power and data-heavy smart devices, both brands offer custom solutions that support dense internet traffic in any size home.
Access Networks is the premier networking solutions provider for the modern smart home. They design and maintain sophisticated network solutions based on the simple premise of keeping you connected no matter what. With Access Networks solutions, you can rest assured that your applications will always be secure, consistent, and reliable across all transactions—even as the load on your network increases.
Particularly designed for AV and automation, Pakedge devices include high-powered chipsets to allow for blazing fast speeds, even in a congested multi-application network. Pakedge prioritizes latency-sensitive multimedia traffic, simplifies installation and management, and optimizes overall network performance.
With the right home network solutions, you can be confident that your smart home will continue to run smoothly this holiday season. Go on and upgrade your smart TVs and security cameras. Tell your guests to bring their laptops and smartphones when they visit. Set up that new high-resolution speaker system. Say goodbye to disrupted connections.
From consultation to home networking design, installation, and ongoing support, our team at Applause Custom Sight & Sound has got you covered. Get started today by contacting our team here or sending us a live chat below. We look forward to serving you.
Stay Informed
When you subscribe to the blog, we will send you an e-mail when there are new updates on the site so you wouldn't miss them.