Elevate the Way You Listen to Music with Control4 Whole-Home Audio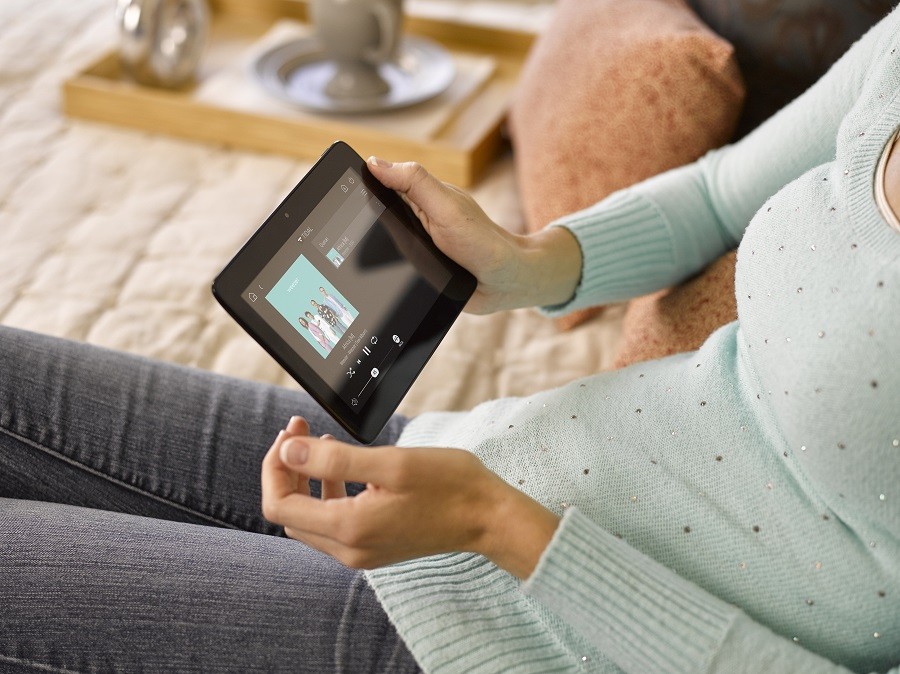 With Just the Touch of a Button, Enjoy Hi-Fi Music Everywhere in Your Home
How do you like to listen to music? Maybe you play tunes from your smartphone or a Bluetooth speaker, or perhaps you enjoy the classic record player. These days, it's easier than ever to enjoy music the way you want to, but no way is more convenient than whole-home audio with a Control4 smart home system.
Whole-home audio brings your favorite music to any and every room of your home that features connected speakers, transforming your Overland Park, KS property into a musical haven with just the press of a button.
In this blog, we'll discuss the benefits of whole-home audio, explore Control4's intuitive control options, and introduce a few high-fidelity speakers that our team recommends. Read below for more.
SEE ALSO: FAQ: What You Need to Know about Whole-Home Audio
Transform Your Routines and Parties
Create the perfect soundtrack for any activity or mood with Control4 whole-home audio. Schedule a soothing playlist to wake you up in the morning and stream it in your kids' bedrooms to wake them up as well. Walk downstairs and be welcomed by music in the kitchen, too.
With Control4, it's easy to enhance your social events by streaming music in every space of your home, including your backyard. Change it up by keeping the music calm and collected upstairs but energetic and fun downstairs. No matter your preference, Control4 whole-home audio makes creating a personalized soundtrack for your life a breeze.
Control Music Your Way
You listen to music your way, so you should be able to control it your way, too. The Control4 intuitive interface is simple to navigate for anyone in your family. However, you aren't limited to a smartphone or tablet; you can control your audio in other easy ways, too.
Use Control4 wireless keypads, a Control4 universal remote, and voice commands with Amazon Alexa to stream tunes in any and every room of your house. Each solution is unique, offering different features that work with your unique lifestyle.
Put an in-wall keypad in every space of your home or just the kitchen and family room. Ditch the in-wall keypad for a mobile touchscreen tablet or universal remote so you can easily move throughout your house with control in hand. You can even control your music remotely, so when you get home from work, your spaces are already immersed with sound.
From the Control4 interface, you can select the music service you want to stream, whether it's Spotify, TIDAL, or Pandora, or you can play your own media collection. Control4 also offers an at-a-view glance of the music playing throughout your house. If you want to adjust the audio in a specific room, simply swipe to that room and turn up the volume, change the song, or pause it —all from the same interface.
Experience Hi-Fi Music with Revel & Monitor Audio
While managing your music is simple with Control4, a multi-room audio system only works if you have connected speakers throughout your home. Additionally, the quality of your audio will only be as good as the speakers from which you choose to listen. That's why we recommend solutions from Revel and Monitor Audio.
Listen to music the way your favorite artists intended with cutting-edge speaker solutions from Revel. For high-quality sound that doesn't compromise the interior design of your home, choose architectural speakers that are installed inside your walls and ceilings that go unseen and will create more floorspace. For unparalleled sound quality and elegant design, choose Revel's state-of-the-art floor-standing speakers instead.
Monitor Audio also offers a vast collection of speaker solutions for any application. Game rooms, listening rooms, the outdoors—you name it. Every hi-fi speaker in Monitor Audio's product portfolio is crafted to deliver life-like sound in any environment, no matter your taste and budget. Select an elegant and powerful soundbar for your media room, install a surround sound system for your private home theater, and choose weatherproof landscape speakers for your backyard. The options are endless.
Learn more about the power of whole-home audio when paired with Control4 and hi-fi speakers from Revel and Monitor Audio. Our team at Applause Custom Sight & Sound has the smart solutions you need to transform the way you enjoy your music. To get started, contact our team here or send us a live chat below now! We look forward to assisting you.
Stay Informed
When you subscribe to the blog, we will send you an e-mail when there are new updates on the site so you wouldn't miss them.