Ensuring a High Performance & Secure Smart Home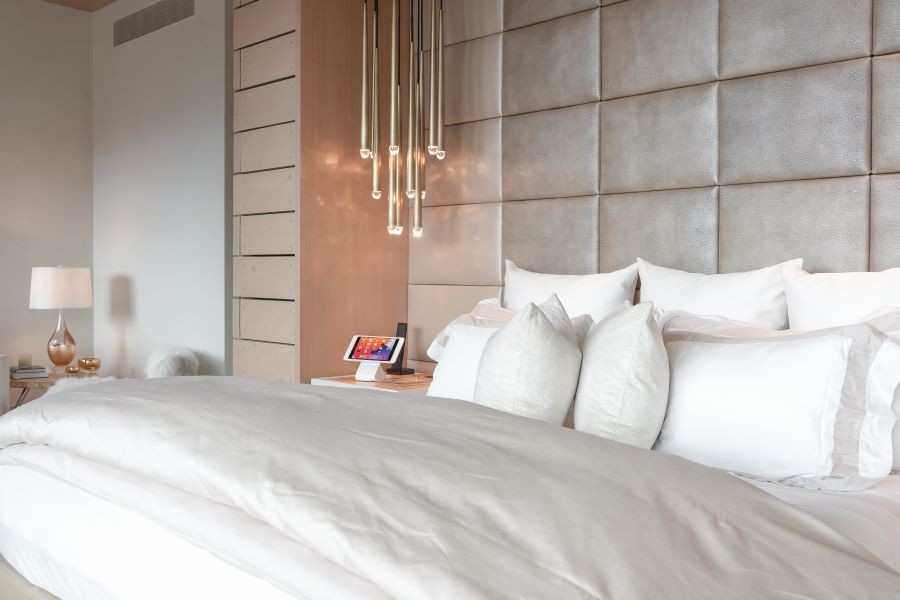 Take Advantage of 24/7 Remote Monitoring Smart Home Services
At Applause Custom Sight & Sound, we design and install personalized smart home automation that provides effortless living with one touch of a button. We're committed to the highest standards of products and service, supporting and simplifying the lives of our clients in Kansas City, MO, and the surrounding areas for 20-plus years.
Our primary focus is customer service, ensuring the entire process—from the discovery phase to demonstrating how your miraculous smart home works—is exciting and stress-free. In the process, we build lifelong relationships with our clients, helping them upgrade their devices and integrate different technology as their needs change. 
It's a concierge approach to smart home services, offering the highest level of support available. Let's explore what that means to our clients.
SEE ALSO: Experience Unprecedented Ease of Living with Home Automation
Effortless Living with Ongoing Support
Our world-class service stems from our dedication to keeping your integrated technology running effortlessly for years. We keep each piece of documentation, including manufacturer warranties, staying abreast of approaching upgrades and future service requirements. 
Our advanced service plans include 24/7 remote monitoring and network performance tests. Like maintaining your car and keeping it in its best shape, proactive and preventative measures help your smart home run smoothly for years to come. The best news? Our remote monitoring support team often resolves potential problems before you know they exist, and our 24/7 support ensures you receive assistance when you need it.
Priority Response & Annual Updates
Your smart home offers one-touch and voice control. Press the "Good Morning" button on an elegant in-wall keypad, and your lights transform to the color of sunrise, the shades rise, and your "It's a Great Day" playlist streams through your home. Smart homes should be effortless to control and manage, but the technology behind them is complex.
That's where we come in, providing annual system updates that ensure your system's performance, efficiency, and security are always current. We've crafted various service plans to ensure there's one that's right for you and your unique needs. These plans give you the confidence and peace of mind that any issues with your technology will be resolved quickly.
Choosing a Support Plan
We offer three support memberships:
No Cost Plan
This plan provides the following services based on availability: phone support during business hours, standard onsite response, and onsite service and updates at our technicians' regular hourly rate.
Essential Plan
This plan costs $35 per month and offers 24/7 remote support via text, email, or webchat, priority level 2 onsite response, and onsite service and updates at a discounted price.
Recommended Premium Plan
At $99 per month, you receive 24/7 remote phone support, proactive monitoring, and guaranteed next-business-day in-person response times. Onsite service and updates are also further discounted. Two of our clients' favorite features are the free annual maintenance (a $450-plus value) and a 4sight license renewal ($120 value).  
Control4's 4Sight subscription enables voice control, remote access, Intercom Anywhere, and When>>Then Scene Personalization.
Experience the peace of mind that comes from knowing your smart home is in good hands, 24/7. To learn more about our service plans and what they cover, contact Applause Custom Sight & Sound today.
Stay Informed
When you subscribe to the blog, we will send you an e-mail when there are new updates on the site so you wouldn't miss them.