Commercial Networking Tips for Classroom and Auditorium Technology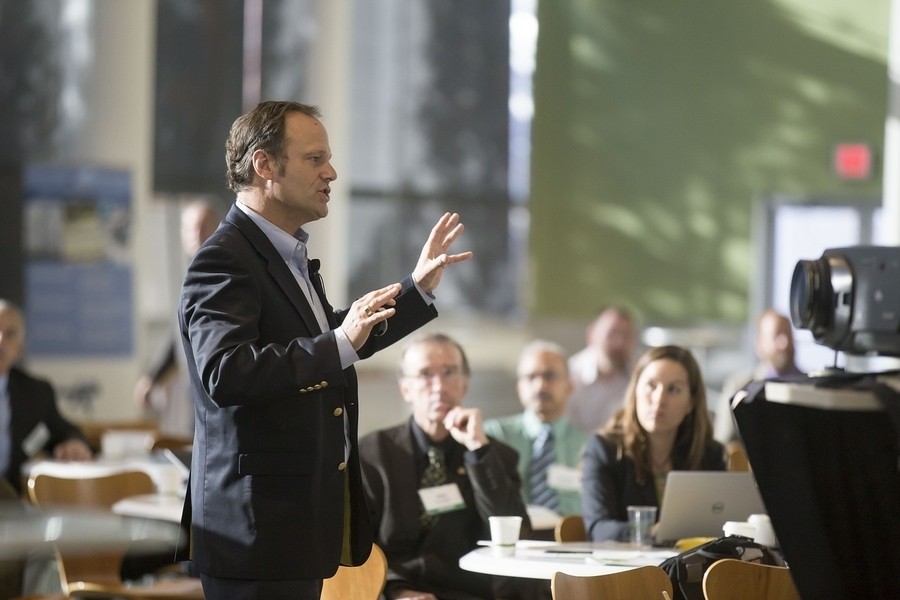 A Solid Network will Set Your Space Up for Success
A classroom is all about communication.  And in order to communicate effectively, you want every piece of equipment and technology to work without any glitches.
You may not have commercial networking at the top of your priorities to update in your Kansas City, MO classroom or auditorium– but the only way to have this seamless flow in a presentation is to guarantee you have a strong, upgraded network.
Keep reading to learn how your classroom can run smoothly and efficiently!
SEE ALSO: HOW TO SECURE YOUR BUSINESS'S NETWORK
 AN OUTDATED NETWORK IS NO GOOD
The reason you might not have upgraded your network yet is that it really doesn't pose a problem – until it's a big one.  Before we go into the benefits of an update, here are some consequences to a weak network:
Data Loss: Without proper disaster recovery measures in place, your data could all be lost if the server becomes damaged.
Security Breaches: Hackers are constantly exposing vulnerabilities in networks, finding ways to get access to your company's private information. Fortunately, network manufacturers are on top of it, releasing updates to protect against those vulnerabilities. However, if your network isn't set up to accept these updates on a regular basis, you'll be leaving network entry points accessible to outsiders.
Network Outages: Though network outages can happen regardless, an older network may take days to get back up and running – leaving you in a lurch.
New Tech Incompatibility: Your old network might not support any of the new and innovate technology that is being released all the time.
WHAT CAN YOU DO TO FIX THIS?
It's time to make sure your auditoriums are running to their full potential.  Not everything might need changing, so here are some places to start:
Amp Up the Security: Without strong firewalls or antivirus protection, all your equipment is vulnerable to hackers and viruses. Step one is to evaluate the security of all the parts of your commercial network (routers, access points, etc.). Don't leave any weak links in your line of defense.
Ensure Reliability: Whether you're giving a lecture, having someone present, or just going about a normal day using your automated system, you want to make sure it's up and running at all times.  To achieve that, identify any areas of your network that are currently glitchy or outdated – those are your starting points for upgrading equipment.
Get a Disaster Recovery Plan in Place: Implement a disaster recovery service. If your server does go down, you won't have to worry if your data is all lost.  Your network will have a built-in redundancy for protecting such information.
Simplify Your User Interface: Is your system easy for everyone to use? The best way to make your system easier to manage is to implement a commercial automation solution like Control4. It connects all the disparate technologies into one intuitive system you can control at the push of a button.
MAKE AN UPGRADE A NUMBER ONE PRIORITY
A strong network isn't just highly recommended – it's a must. To ensure you never have to deal with the frustration of an outdated network, take a look into updating your system as soon as possible.
To learn more about commercial networking upgrades, give us a call or fill out our online contact form to schedule a no-obligation consultation.  Our team would love to hear from you!
Stay Informed
When you subscribe to the blog, we will send you an e-mail when there are new updates on the site so you wouldn't miss them.