Bring in More Customers to Your Store with Commercial AV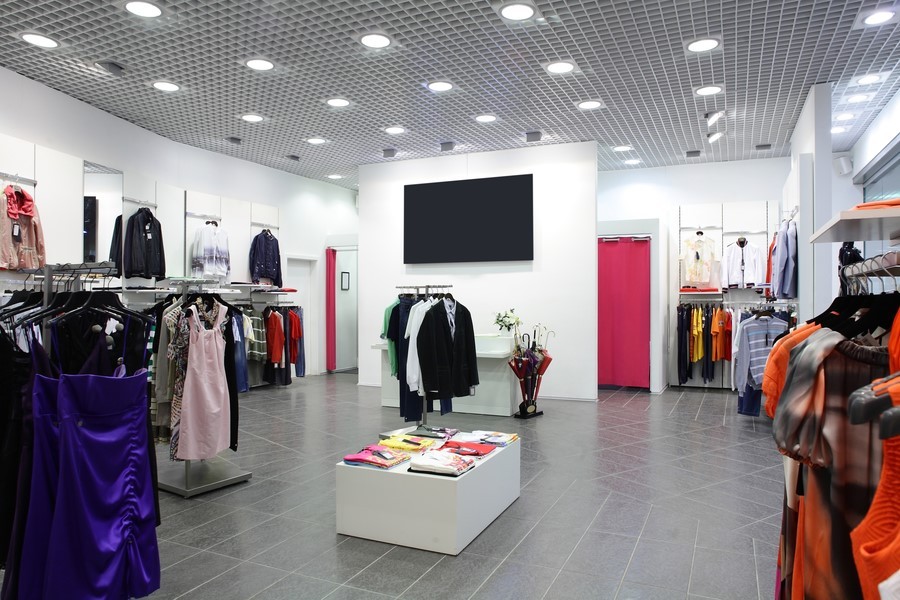 Enhance Your Retail Business in Every Way
You want your store to stand out from the rest.  Customers are attracted to stores that are visually appealing, so how can you up your store's charm?
Advanced smart technology brings in customers, old and new, and commercial audio video the perfect solution to elevating your Leawood, KS shop's atmosphere.
Read on below to see you how you can use these features to your advantage and make your space more welcoming and inviting!
Digital Signs
Before potential customers even make their way into your store, you want a way to engage with them.  The proper signage and visuals outside your space can do the trick.
A high-resolution, flat-panel screen outside can be informative, engaging, and promote new sales or products you have available.  It can have revolving images or videos play throughout the day so as customers walk by they can see more than one display.
The best part is, you can change these images or "slides" at any time, no matter where you are.  Simply use your smartphone or another smart device to control and manage the screens from home or right in your store.
Involve passing customers by putting questions, quizzes, or surveys up on the screens.  You can easily advertise your day's sales or promotions, without having to wait for a new sign or poster to be made.
High-End Audio
Having the right sound radiate from your business can transform its atmosphere.  Play music that best tells the customer what kind of products and services your shop offers.  Regardless of what you play though, you'll need a superb audio system to have it come through clearly.
We can help figure out your store's layout and take note of your space's acoustics and how they'll affect your system.
Operating your system will be just as easy as any other smart component.  Simply use your smartphone to adjust the volume or to switch playlists.  We can add streaming services to your system as well, so you'll have access to unlimited music.
Are you nervous the system's equipment will be bulky and clutter up the room?  Don't worry – we know exactly how to integrate it seamlessly.  Hidden technology, such as in-wall or in-ceiling speakers allow you to receive high-quality sound, while still keeping up your décor.
Want to learn more about how you can elevate your retail space with commercial audio video?  Give us a call or fill out our online contact form to schedule a no-obligation consultation.  We'd love to hear from you!
Stay Informed
When you subscribe to the blog, we will send you an e-mail when there are new updates on the site so you wouldn't miss them.