3 Ways to Enjoy Your Home Movie Theater Speakers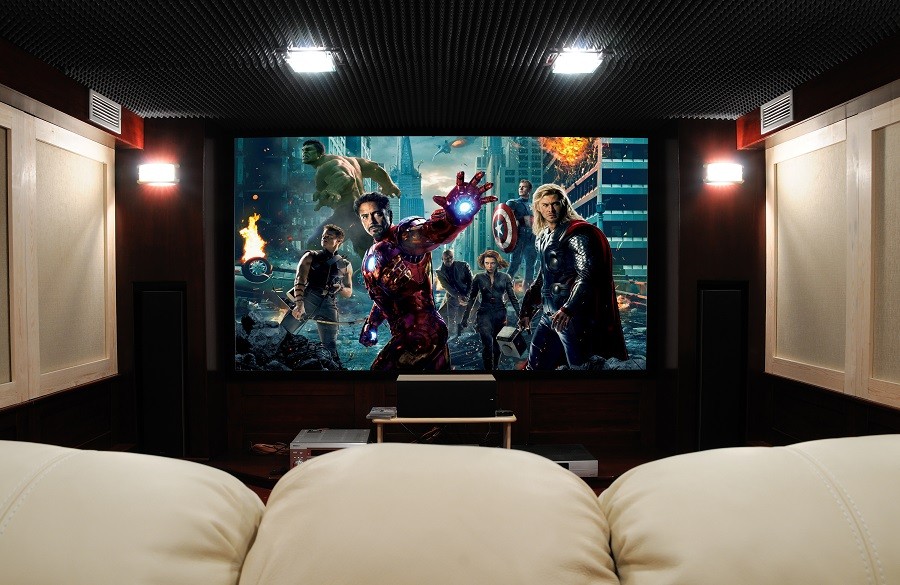 Discover the Immersive Power of Surround Sound When You Watch Movies, Play Music, and Compete in Video Games
The only thing better than going to the movies at a theater is going to a theater in the comfort of your own home. When you install a home cinema, you will never have to deal with obnoxious crowds or overpriced snacks. Simply go across the hall without having to leave your house.
Your home cinema doesn't have to be limited to just movies. Read our blog to learn three ways to enjoy your home movie theater speakers in Kansas City, MO—especially when you have an immersive surround sound setup.
SEE ALSO: WHAT TO LOOK FOR IN A STELLAR HOME MOVIE THEATER PROJECTOR
Movies and TV Shows
The most ostensible way to enjoy your home theater is to watch your favorite movies and TV shows on the big screen. Streaming services have made all your favorite content easier than ever to watch, with options for 4K resolution and Dolby Digital surround sound. Whether you marathon your favorite Netflix show or watch your favorite Disney classics, there is something for the entire family to love.
Some movies have even begun to be released exclusively on streaming services, so you can skip the commercial theaters entirely and just relax in the comfort of your own home. Best of all, your options aren't restricted to only streaming. Enjoy your DVD collection or your movie collection on a media server, too!
Music
When your home theater is equipped with industry-leading JBL Synthesis speakers, you certainly aren't limited to only movies and TV. Enjoy your favorite music from your powerful speakers, too. The fun doesn't have to stop in your home movie theater. When you install a whole-home audio system, your music and movie dialogue will follow you around the home. Your JBL speakers will integrate seamlessly into your audio system, and you will be able to control all your audio systems from one centralized control system.
Video Games
Gaming has come a long way in the last twenty years. Pixel art has turned into beautifully realistic 4K art, and sound design has advanced to immerse you in the action entirely. Your JBL Synthesis speakers will throw you into the worlds of your favorite games and enhance your competitive edge as you can tell exactly where your enemies are coming from. Most games offer a 5.1-channel Doby Digital soundtrack, and some newer games have begun to incorporate a 7.1-channel experience. Get the most out of your gaming experience with crisp dialogue and deep, cinematic soundtracks.
If you want a home movie theater speaker system that delivers top-tier performance, our team can help you pick the best solution for your project and budget. Contact Applause Custom Sight & Sound today to schedule a free consultation. We look forward to hearing from you!
Stay Informed
When you subscribe to the blog, we will send you an e-mail when there are new updates on the site so you wouldn't miss them.