Why Our Home Theater Designers Love Sony Projectors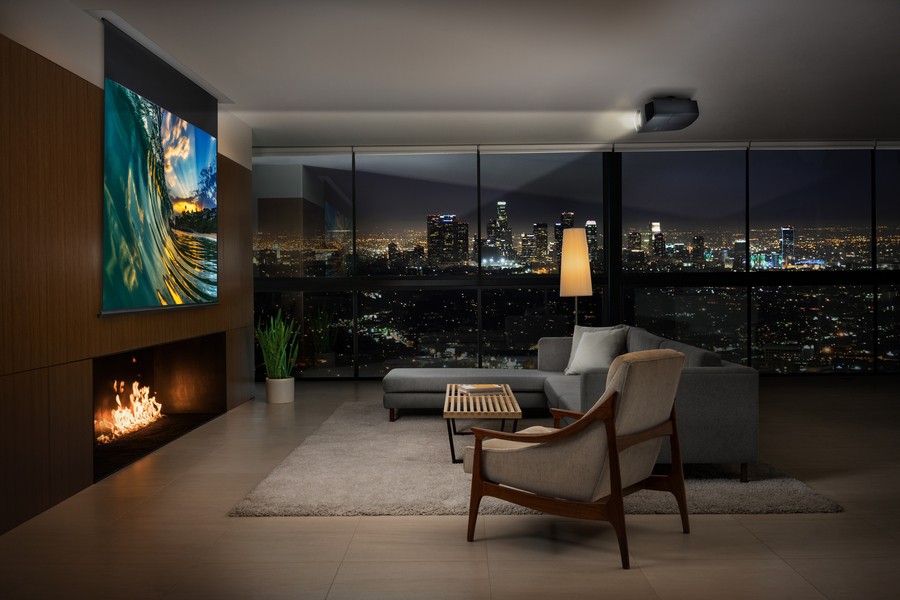 Partner with a Sony dealer for a truly immersive home theater experience
Sony released the world's first 4K home theater projector in 2012. Since then, they have continued to innovate home theater technology for an immersive cinema experience.
If you're considering adding a private cinema into your Kansas City, MO home, our experts recommend working with a Sony dealer for a high-end entertainment system. Read on to learn why the home theater designers at Applause Custom Sight & Sound choose Sony 4K projectors for our projects.
SEE ALSO: WHY HOME THEATER DESIGNERS USE PERFORATED SCREENS
Native 4K
Many projectors might accept a 4K video feed but aren't truly 4K. Instead, they feature 1080p resolution, which is composed of approximately 2 million pixels instead of 4K's roughly 8 million pixels. Sony is one of the few manufacturers that makes projectors that are native 4K. More pixels mean better texture, smoothness, clarity, motion, and an overall improved viewing experience!
Visionary Leader
There is a reason that Sony is a leader in home theater technology. As a creator of blockbuster films like Spider-Man, they have the experience of seeing film behind the camera as creators. And as a creator of 4K projectors and 4K and 8K TVs, they can recreate the images on a screen as the director intended with legendary technology solutions.
Dynamic HDR Enhancer
Building on the breathtaking picture processor that they developed for their line of BRAVIA TVs, Sony has taken their projector picture quality to the next level with enhanced high dynamic range. The resulting image is bright and vivid with impressive contrast that immerses the viewer.
The picture processor even goes a step further by carefully analyzing every scene and frame to enhance 4K content intelligently. As a result, movies filmed in HD or 2K are upscaled to 4K for greater quality and resolution.
IMAX Quality
Sony 4K projectors integrate a large-aperture lens with extra-low dispersion elements to ensure a high-quality image even at the edges of the projector screen. Sony 4K projectors are even certified as IMAX Enhanced, which means that they meet IMAX engineers' and film technical specialists' demanding performance requirements and can display the expanded aspect ratio of IMAX movies. You'll enjoy the sharpest, highest-quality 4K HDR images of IMAX movies with reduced noise and graininess in every frame.
Ultra-Short-Throw Projector
Sony is one of the first manufacturers to create a 4K HDR ultra-short-throw projector, which brings big-picture entertainment to small spaces. Enjoy 100+ inch picture while placing the projector on a table just inches from the wall. There's no need for an extensive installation or long wire runs.
Applause Custom Sight & Sound is here to help you with all your home theater needs! For a free consultation, please contact us at (913) 498-1183, use the live chat box below, or fill out our contact form.
Stay Informed
When you subscribe to the blog, we will send you an e-mail when there are new updates on the site so you wouldn't miss them.