Work with Control4 for Your Commercial Lighting Control Installation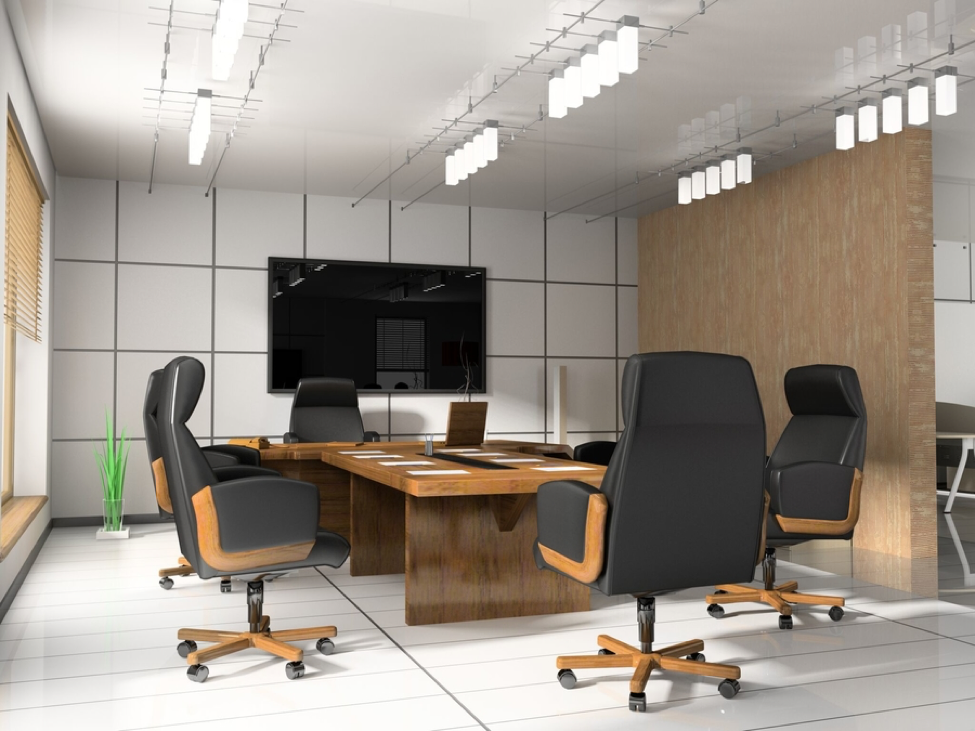 Top Questions to Ask Your Integrator
If you're finding that morale is low at your offices or that your employees lack the proper motivation throughout the workday, it may not just be the result of work culture. Chances are that you may be in need of an upgrade to your building's interiors.
Studies have proven that the type of lighting in a business can affect the productivity of its employees. Nothing can liven up your space in your Mission Hills, KS business better than a commercial lighting control system.  And the best way to bring one to your company is with a Control4 dealer, like Applause Custom Sight and Sound, on your side.
But what does a system's installation process entail, and what can this smart solution do for you exactly?  In this blog, we've put together some top questions to ask your Control4 integrator before they start on the project.  Keep reading on below to learn more.
SEE ALSO: HOW TO OPTIMIZE YOUR CONFERENCE ROOM'S AUDIO
1. What does the lighting installation process look like with a Control4 dealer?
Our team makes sure that everything during your lighting installation runs smoothly.  We take your needs into account, always, and strive to bring you the office lighting you envisioned.
We'll maintain constant communication with everyone involved, and will consistently keep you in the loop over any adjustments, changes, or obstacles that come up.  This way, there won't be any surprises with the final result.
2. How many rooms can have smart lighting control?
The best part about a Control4 lighting control system is that it is completely customizable.  You can bring a variety of lighting fixtures to your business and decide which ones suit specific rooms and areas of the building best.
Install bright hanging lights in the workspace and conference rooms and warmly-lit lighting fixtures in the lobby or waiting room area – the choice is yours.
3. How easy is it to control the lighting system throughout the building?
No matter how many rooms you install lighting in, you'll still be able to control every fixture and feature with just one push of a button.  Your system won't be so complicated and confusing that every employee struggles to adjust or brighten and dim lighting.  Instead, the use of a smart device such as a remote, wall panel, or tablet makes it a breeze to operate the entire system.
Turn on lights in every area except the boardrooms, adjust the level of brightness depending on what time of day it is, and shut off every single feature all from the same device.  It's that easy.
You can even set lighting scenes throughout your offices, that make daily life more comfortable and manageable for your employees.  They can press a button and have the lighting in a conference room dim perfectly in preparation for a presentation or video call.  Pair motorized shades with your system, and they can create a scene meant for every time a meeting or conference call is held.
Save energy by installing motion sensors and having lights turn off once a room is empty, or have lights naturally dim when the sun is shining brightly.  Controlling your commercial lighting system doesn't have to be a hassle – with Control4, it can become just another easy and helpful part of your workday.
Want to learn more about a commercial lighting control solution for your company?  Feel free to give us a call or fill out our online contact form to schedule a no-obligation consultation with our team.  We'd love to hear from you!
Stay Informed
When you subscribe to the blog, we will send you an e-mail when there are new updates on the site so you wouldn't miss them.