Sony's AV Receivers Bring Movies & Music to Life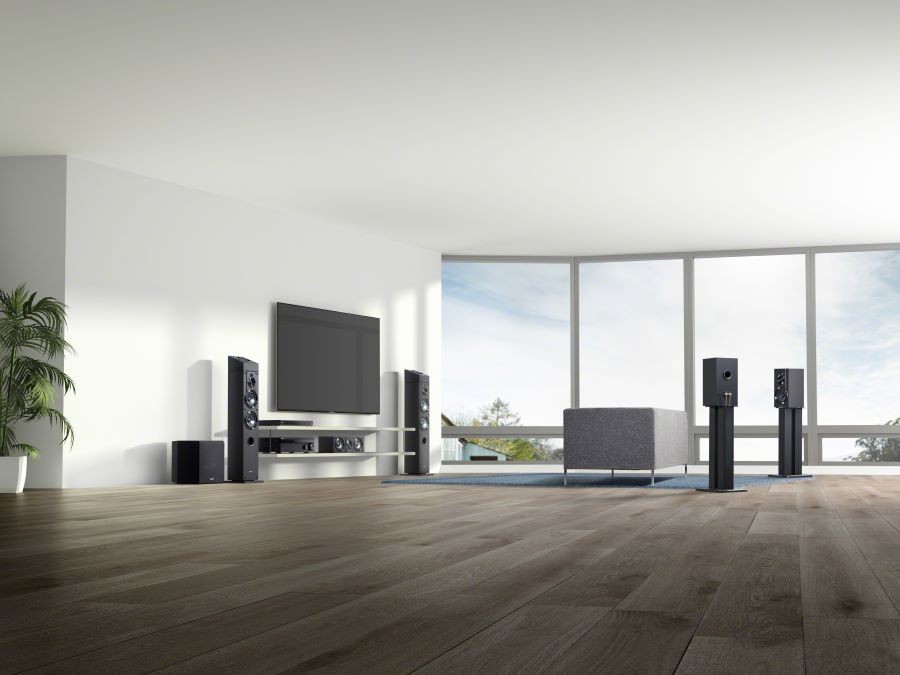 Sony Home Entertainment Delivers the All-Encompassing Cinematic Experience
Are you ready to create the ultimate immersive cinematic experience in your home? At Applause Custom Sight & Sound, we partner with Sony Home Entertainment to deliver our clients in Kansas City, MO, the best home theaters on the market. 
What makes the "best" home cinema? You know you're there when you're watching a movie or sporting event and lose awareness of your surroundings. You're no longer sitting in a home theater; instead, you're in the depths of Middle-earth or surrounded by screaming fans on the 50-yard line. 
Sony's AV receivers are a vital piece of the puzzle in reaching this level of entertainment. Here, we'll explore their best-in-class AV receivers and how they transform the home theater experience with spectacular audio and video quality. 
SEE ALSO: Discover the Magic & Unparalleled Realism in Sony Projectors
5.2ch Virtual Surround
The Sony STR-DH590 brings movies to life with 4K HDR pass-through, a dynamic HDR format that lets you see more detail, lifelike colors, and enhanced contrast. This feature lets data pass through the receiver without compromising the image quality and is HDCP 2.2 compatible. 
It also supports the latest HDR standards, including Dolby Vision. You'll experience the immersive surround sound experience, and thanks to the S-Force PRO Front Surround, two speakers can create a virtual surround sound acoustic field—an excellent surround sound solution for smaller rooms. 
7.2ch Virtual Surround
Are you ready to experience the same immersive surround sound at home that you do in the movie theaters? Upgrading to the STR-DH790 7.2ch receiver will take you there. This receiver lets you experience breathtaking realism and the object-based audio of Dolby Atmos and DTS:X—surround sound formats that engulf the listener in 360 degrees of pure bliss.  
9.2ch Virtual Surround
Sony's flagship model, the STR-ZA5000ES, features everything music and movie lovers could possibly desire. This receiver is built for sound with the largest power transformer and a Linear Wide Band Power Amplifier. The Music Connect feature lets us combine the power of this receiver with wireless multi-zone music systems. And an 8-port Ethernet switch is ideal for connecting to media boxes, Blu-Ray Disc players, gaming consoles, and more. It also seamlessly integrates with the leading home automation platforms.
The ES Lineup
In 2023, Sony launched their ES line, raising the bar in AV receivers. They support 8K and 4K/120 video sources and Sony's exclusive 360 Spatial Sound Mapping technology.
Common Features
These receivers were designed with custom integration in mind and come with an unheard of 5-year warranty. High performance and reliability were at the forefront of their design, as is evident by their high-quality electronic components and the large-capacity power transformers. At a hefty 48 lbs., it's clear their top model is a powerhouse. These are definitely not your standard receivers available to the average consumer.
Are you ready to enjoy the subtlest nuances of studio-quality sound and all-encompassing home theater surround sound? As a Sony dealer with over 20 years of experience creating customized home theaters, we're here to help. For a free consultation, please contact us at (913) 498-1183, use the live chat box below, or fill out our contact form. We look forward to working with you! 
Stay Informed
When you subscribe to the blog, we will send you an e-mail when there are new updates on the site so you wouldn't miss them.