3 Ways to Avoid Package Theft and Keep Porch Pirates at Bay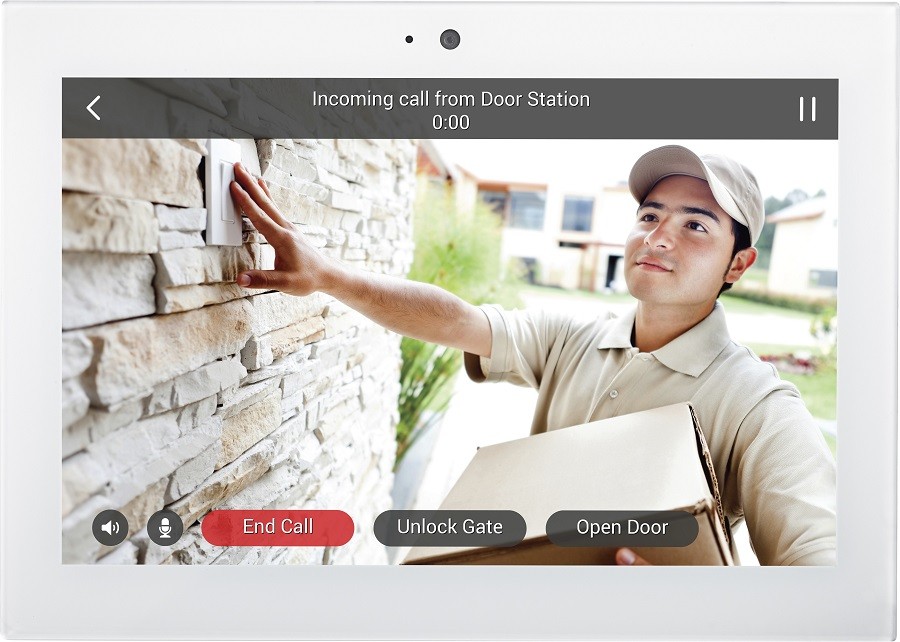 Protect Your Deliveries with These Smart Home Security Solutions at Your Fingertips
Package theft is at an all-time high, thanks to the rising era of online shopping. Nearly 63% of shopping occasions begin online, and 62% of online buyers shop at least monthly. That's a lot of deliveries.
As a result, nearly everyone has experienced package theft in their lifetime. If you haven't, you probably will. Fortunately, there are smart home security solutions that can help protect your property in Kansas City, MO from pirates searching for packages to steal. Let's explore these solutions below.
SEE ALSO: 3 Signs It's Time to Upgrade Your Home Security Cameras
See Who's on Your Porch with Intercom Anywhere
With Intercom Anywhere by Control4, you'll never miss a delivery again. When a delivery person rings the doorbell on your Control4 Door Station, you'll immediately receive a notification on your smartphone that shows you who is there.
Use the Intercom Anywhere mobile app to communicate with them via two-way audio or watch in real time as they leave the package on your porch. If you're away, you'll know precisely when a package has arrived and can call a neighbor to hold it for you until you get home.
Use Smart Locks to Allow Indoor Package Drop-offs
If your neighbor isn't available to hold your packages while you're gone, you can ask the delivery person to leave your packages inside instead. When integrated with a smart lock, the "Deliveries" button on the Intercom Anywhere interface remotely unlocks your entryway so the delivery person can drop off your packages inside. Once they've closed the door, a simple tap locks your door again.
Not comfortable unlocking your front door for deliveries? Use a smart garage door controller to secure your packages. With a garage door controller connected to your Control4 system, you can remotely open your garage and ask the delivery person to drop off your packages inside your garage instead.
Install Outdoor Security Cameras for Added Protection
For added protection, install outdoor security cameras to keep an eye on activity around your home—not just on your front porch. Plus, the visual display of cameras is a helpful first step in deterring theft as porch pirates are much less likely to steal packages from your home if they see cameras installed nearby.
What's more, high-definition surveillance cameras from SnapAV feature crystal-clear images and deliver forensic details with zooming capability so you can instantly see details like car license plates or facial features that will help identify thieves when reporting crime to the authorities.
Whether you've experienced package theft or not, porch pirates are always looking for a vulnerable home with deliveries to steal. Protect your property from theft with Intercom Anywhere, smart locks, and outdoor security cameras that integrate seamlessly into a single Control4 smart home system.
If you're ready to upgrade your home security, connect with our technology professionals by calling (913) 498-1183, filling out our online contact form, or sending us a live chat below now.
Stay Informed
When you subscribe to the blog, we will send you an e-mail when there are new updates on the site so you wouldn't miss them.