Add More Fun to Your Lifestyle with a Top-Notch AV Installation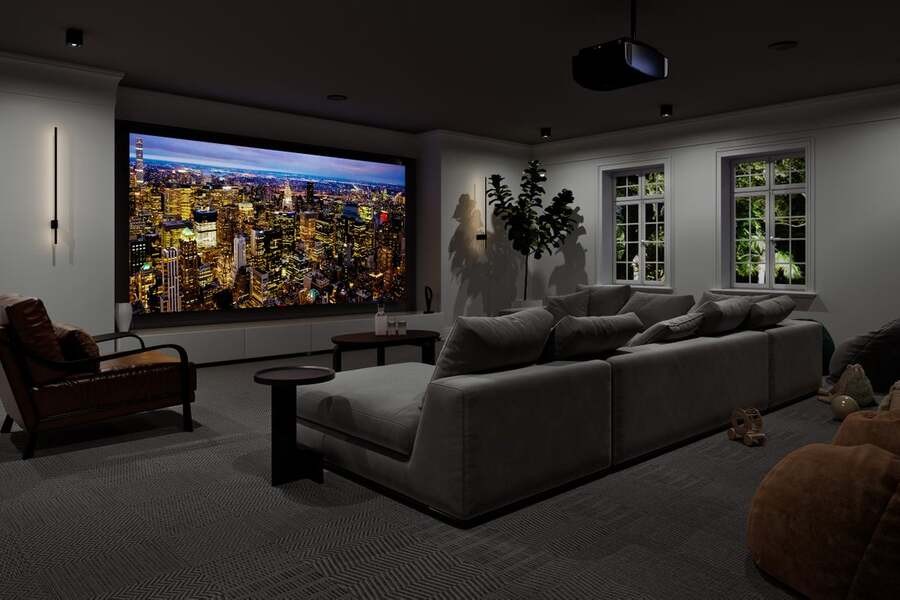 Integrate the best technology for a superior entertainment experience!
Entertainment is one of the most important elements of a modern smart home. After all, what brings more luxury to your lifestyle than creating enjoyable spaces to spend quality time with family and friends? By integrating AV installations into your Kansas City, MO home, you can effortlessly take the fun of entertainment to every room. Keep reading our blog to learn more about these great technologies!
SEE ALSO: Enjoy Home Entertainment In Every Area Of Your House
Multi-Room Video
Are you tired of having your favorite movies, TV shows, and sporting events secluded in only one area of your home? Then a distributing video system is just what you were looking for! Our multi-room video solutions allow you to share a single video source across multiple TVs. So whether it comes from a Blu-ray player, a satellite receiver, or a game console, you can enjoy a superior entertainment experience throughout your house.
This technology is also a great alternative if you want to maintain your home's aesthetics, as it hides all the equipment in a storage closet or basement, preventing bulky devices from being the center of attention.
Multi-Room Audio
Music is the easiest and fastest way to bring more joy and excitement to a home. For example, upbeat music instantly boosts your mood on a rainy day, a romantic playlist creates an intimate atmosphere in just a few seconds, and some relaxing lo-fi songs help you relax after a long day. However, to fully enjoy the environment music creates, you should be playing it in the right area of your home.
With our whole-home audio solutions, you can seamlessly send your favorite audio content to your entire home. In addition, our premium speaker systems deliver high-definition sound, providing you with a listening experience that any audiophile would be jealous of.
Worried about your home's aesthetics again? Not a problem! We can install your speakers on walls, ceilings and bookshelves to blend into your design and make you feel like music is coming out of thin air.
Home Networking
While this isn't an AV installation, reliable home networking is essential for a good audio-video experience. Think of your network as the backbone of your technologies, your smart home's nervous system. With a reliable foundation, you stay in full control of your devices and stream all kinds of content without buffering, dropped connections, or glitches. A stellar entertainment experience to the full extent!
At Applause Custom Sight & Sound, we are excited to enhance your lifestyle with our high-tech solutions. Are you ready to integrate AV installations into your home? Reach out to our team of experts right now by filling out this online form or dropping a message on the chat box below.
We are looking forward to hearing from you!
Stay Informed
When you subscribe to the blog, we will send you an e-mail when there are new updates on the site so you wouldn't miss them.