A Guide to Choosing the Best Home Audio Equipment for the Holidays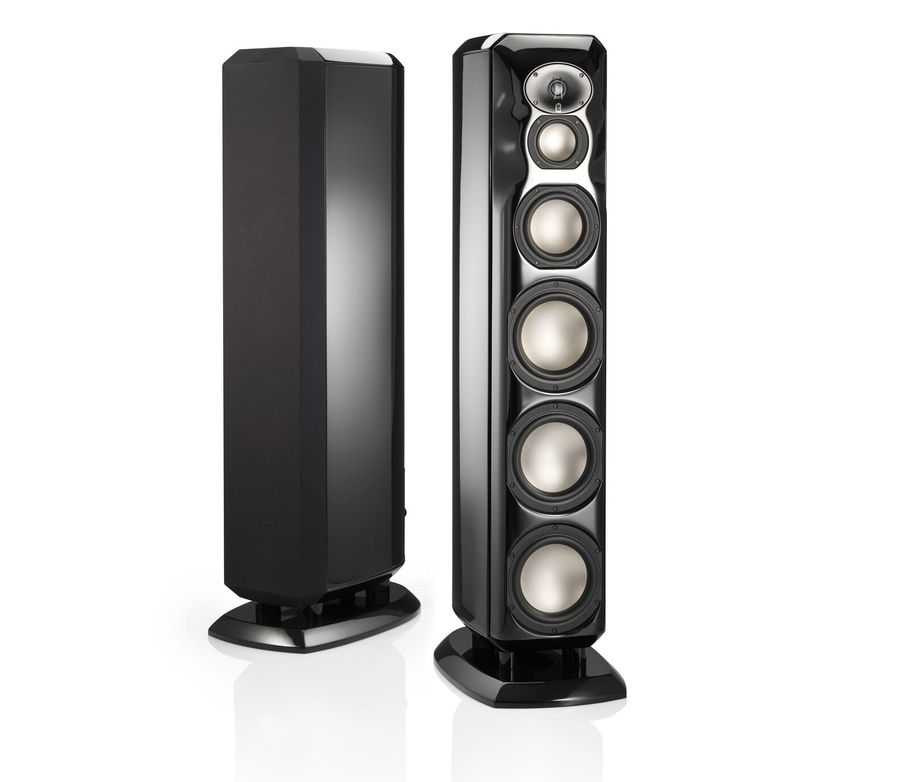 With the holidays just around the corner, you might be considering bringing in some top-notch technology and features to your home for everyone to enjoy throughout the rest of the year.

But when it comes to buying the best high-end speakers and audio equipment for your Mission Hills, KS living space, where do you even begin in the process?  Don't let all the necessary factors overwhelm you.
Our team of integrators is here to help you with the entire installation, as well as guarantee that you are able to find the right speakers and system for your home.  Keep reading below to learn about everything you need to take into consideration when purchasing these high-end products.
SEE ALSO: HOW A PROFESSIONAL AUDIO SYSTEM BOOSTS YOUR PROPERTY VALUE 
How to Know It's Actually High-End Audio
When you listen to your music or media on your high-fidelity speakers, you'll hear only the most unparalleled audio quality.  High-end audio equipment transforms every listening experience.  So when you listen to it, you should be able to hear the difference – but how can you be sure?  What makes high-end audio truly stand apart from any other system?
Determining a product's level of quality isn't an exact process.  A speaker's audio isn't considered just low-quality or high-quality but instead will fall onto a spectrum with those two categories at either end.
Below we've listed out some crucial characteristics to look for in your future speaker system to ensure you receive only the best, incomparable sound in your home.
Quality of Material: What your speaker is made of can have a significant impact on how well it performs.  You don't want materials that move or shift easily, as this can result in audio distortion or other issues down the line.  High-end speakers will be made of a material that doesn't flex.  Reducing these potential problems will guarantee a top-quality performance every time.
No Mass Production: A speaker that is mass produced is more likely to have a lower quality.  High-end speakers need their design consistent and at top form – only this can lead to perfect audio and sound.  Unfortunately, while mass production is speedy, it can result in a variety of flaws and defects in your products which then mean poor audio quality.
Unmatched Audio: When you turn on your speakers to listen to a new album or song, you should immediately know from the first few notes that you're hearing high-end audio.  You can test out this factor by trying out your potential speakers in your home.  If you aren't completely enveloped in high-fidelity sound, then you might want to reconsider your pick.
The Right Brand to Select From
As professional integrators, we are experts when it comes to high-end audio – and we know which speakers are the best in the industry.
We can recommend the top audio brands and products that we trust and have experience working with in the past.  You're bound to find ones that fit your specific needs.
Brands like Revel, SVS, and JBL Synthesis are ones we highly recommend that are set to deliver only the highest quality of audio and to remain reliable and consistent through the years.
But the final decision ultimately comes down to you.  If a speaker or system doesn't have your approval, then it isn't right for you.  The best way to know if your audio equipment fits nicely in your home is to bring it there to see how it sounds in your house.  You'll be able to tell right away how well a speaker sounds to you and your family.
Choosing high-end speakers for your home doesn't have to be a hassle.  You can bring excellent equipment to your home just in time for the holidays by considering the tips we've laid out above.  And when it comes to your installation – our team will be right there for every step of the process.
Give us a call or fill out our online form to schedule a no-obligation consultation with us.  We'd love to hear from you and bring only the best audio quality to your space!
Stay Informed
When you subscribe to the blog, we will send you an e-mail when there are new updates on the site so you wouldn't miss them.