Transform Your Media with an Upgraded Outdoor AV System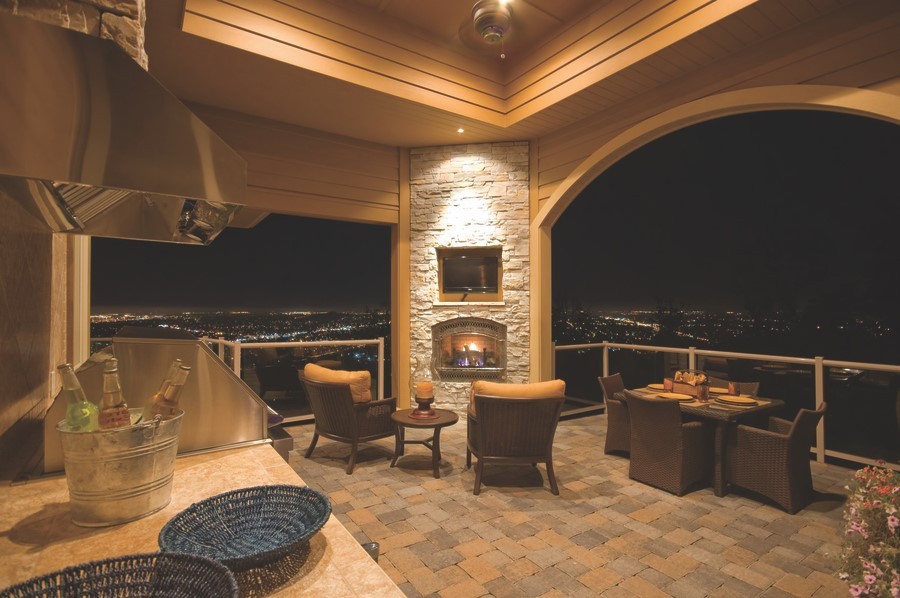 Create a Home Theater Experience Right Outside Your House
Why do you have to enjoy all your favorite films and TV shows inside your house? You can take your home entertainment into nature with an outdoor theater!
Create the ultimate viewing environment with a top-notch outdoor audio video system in your Kansas City, MO backyard.
The proper audio and video features can elevate any outdoor space and make your next movie night or TV series binge a truly memorable one.
In this blog, we go through the fundamental features to bring your media outside, where you and your family can enjoy it rain or shine.
Read on below for more!
SEE ALSO: TAKE THE ENTERTAINMENT OUTDOORS

High Definition Screens
When it comes to watching a film or show, the first crucial component is no doubt the screen.  And just because your media will be outside, it doesn't mean you have to sacrifice on screen quality.
We recommend a 4K-resolution Ultra HD TV for any occasion. Anti-glare features ensure that you won't have to worry if the sun is shining while the big game is on. You won't miss a single play!
Temperamental weather won't be a concern either. Your screen's weatherproof qualities guarantee that it can hold its own against harsh winds or heavy rain – without affecting your viewing after a huge storm.
High-Performance Audio
Of course, the other part of audio video features is your sound and how well it performs for you. Even though you'll be outside, you can experience high-end audio the same way you would in an enclosed theater.
The key is to place your speakers strategically around where you might be sitting to watch a movie. You can make a great surround sound system just by knowing what conditions will hinder or boost your audio just right.
Top-Notch Seating
The last component of your AV setup is the seating – which can affect the other two aspects.  Where every viewer sits determines how far away the screen is set up and how well everyone can hear.
You also want to make sure everyone is comfortable and won't have to crane their necks to see your 4K screen!
There are endless patterns, fabrics, and styles to choose for your seats, and all will be waterproof so they won't be ruined after a storm.
Want to learn more about outdoor audio video and how you can create your own home theater with awesome features?
Give us a call or fill out our online contact form to schedule a no-obligation consultation with our team. We'd love to hear from you!
Stay Informed
When you subscribe to the blog, we will send you an e-mail when there are new updates on the site so you wouldn't miss them.