Protect Your Home with Control4 Smart Home Security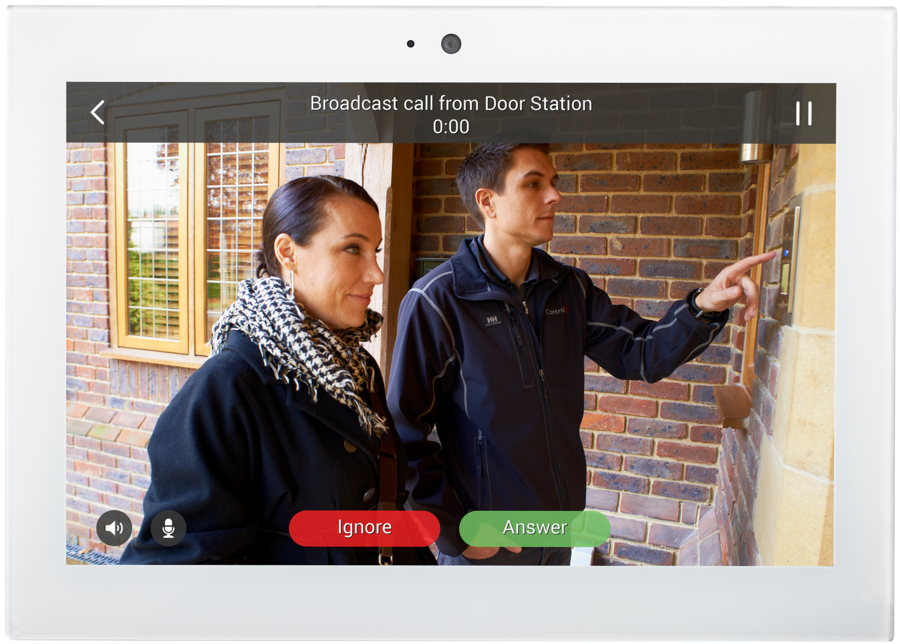 Install a Control4 Video Doorbell for Added Convenience and Peace of Mind in Overland Park
There are many benefits to upgrading your security system to a smart security system. Enjoy easy access to your surveillance feeds while at home and away, quickly lock and unlock doors remotely, and receive notifications every time someone opens a door. And that's just the beginning! These benefits can also be enhanced with a video doorbell that allows you to let in delivery people with ease and helps prevent the threat of porch pirates. Keep reading to learn how a video doorbell as part of your smart home security system will protect your home in Overland Park, KS.
SEE ALSO: 3 Essential Benefits to Smart Home Security
Control4 Video Doorbells
Control4's latest video doorbell, the Chime, offers unparalleled control of your home's security. Motion detection technology ensures that you are instantly notified when a package is delivered, even if the doorbell doesn't ring. Easily view video snapshots on your mobile device or intuitive Control4 Touchscreen when someone is at the door no matter where you are in the world. Access a history of seven days of snapshots and video recordings from your smart device of choice.
You can also install one of Control4's older models, the Control4 DS2 and DS2 Mini Door Station with Intercom Anywhere. The DS2Door Station comes in various finishes and faceplate options, and both surface and flush options. However, unlike the Chime, the DS2 Door Station runs only on PoE. The Chime can easily replace your existing doorbell and run on Wi-Fi connection, as well as run on PoE. While a hardwired connection ensures more reliability, a wireless option can be much easier and quicker to install.
Remote Access
Have you or your kids ever forgotten to lock the door in the morning? A smart home security installation gives you peace of mind that your home is always secure. After you get settled in at work, open the Control4 app on your smartphone and see any unlocked doors. Easily lock any door in your home or close the garage door with a quick tap of a button. You can even schedule your doors to automatically lock a few minutes after you leave for work or program your system to send an alert when the door is left unlocked or when your children get home from school.
Remote access controls also make it easy to monitor who has access to your house. Create personalized codes for dog walkers and housekeepers for access that is easily assigned and revoked. Restrict these codes to only work when workers are scheduled to come and receive a notification every time they arrive and leave. For service and delivery calls, you will receive a notification when the doorbell rings. Speak to the delivery people through a two-way video intercom and temporarily unlock the door so they can access your home without compromising your security.
Surveillance at

Y

our Fingertips
Outdoor cameras and doorbell cameras protect your home from a variety of dangers. Easily pull up a live surveillance feed in the Control4 app from your smart device of choice, no matter where you are in the world. Deter break-ins with a visible security system and easily share footage of any wrongdoings with the police should the worst occur. Protect your packages from infamous porch pirates that drive through neighborhoods looking for easy loot.
If you want to know that your security provides the protection you need, connect with our technology professionals for a free consultation by calling (913) 498-1183, filling out our online contact form, or sending us a live chat below now.
Stay Informed
When you subscribe to the blog, we will send you an e-mail when there are new updates on the site so you wouldn't miss them.