Gain Peace of Mind with Remote Access Home Security & Surveillance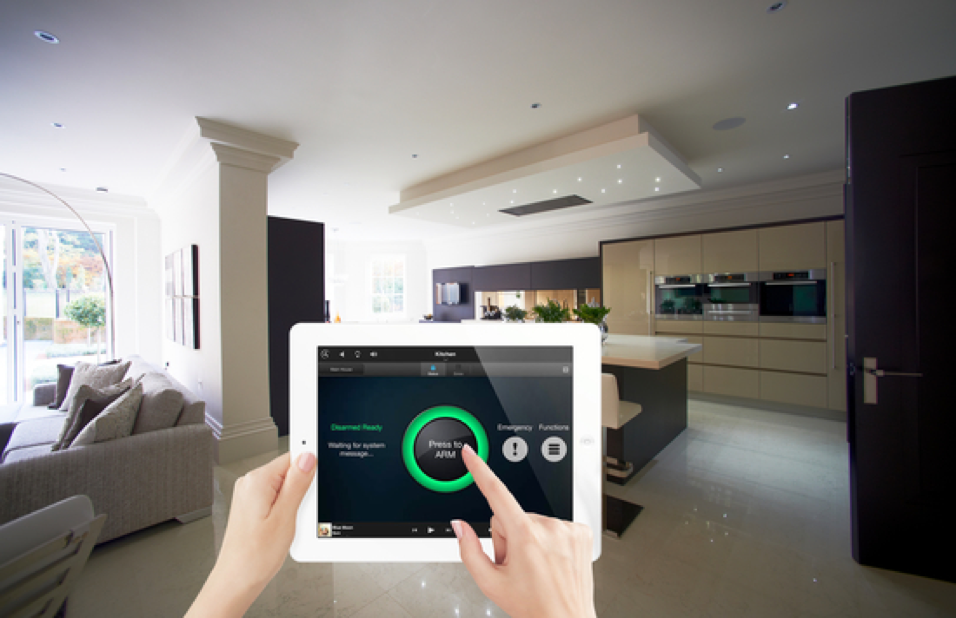 Monitor Access, Entryways, and More No Matter Where You Are in the World
The purpose of a security system is to give you peace of mind when you are away. How can you achieve that when you cannot monitor your home from afar? Never again wonder if your home is safe when you are at work or on vacation. Remote access allows you to watch all aspects of your home's security from your smart device of choice. Learn three ways smart home surveillance and security installation with remote access will bring you peace of mind in Kansas City, MO.
SEE ALSO: HOW TO BETTER PROTECT YOUR HOME SURVEILLANCE SYSTEM FROM ATTACKS
Lock from Afar
Have you ever spent your commute wondering if you remembered to lock the door as you left? Never worry about that again with a smart home security installation. After you arrive at the office, open up your smart security app on your smartphone to see which doors are unlocked. If you or your children forgot to lock the doors or close the garage door, you can secure your home with a single button tap on the app. Receive a notification if your door is left unlocked, or personalize your notifications to receive an alert when your children get home from school. Schedule your doors to lock ten minutes after leaving for work and right before you go to bed. Securing every door in your home can be done anytime, anywhere.
Monitor Access
Physical keys are easily lost and copied. Give personalized access codes to dogwalkers and other housekeeping staff so that you do not have to make copies of your keys. Restrict these access codes so that the relevant staff only has access to your home when they are scheduled to work. Receive a notification when they enter your home and when they leave, giving you peace of mind knowing that you are in complete control. You can even assign codes to extended family members in case of an emergency or even if they stop by often. For less common visitors, such as delivery drivers, you can receive a notification when they ring your video doorbell and see and speak to them using your smartphone. Then, temporarily unlock your door with just a tap, allowing the delivery driver to put the package safely into your home.
Mitigate Internal and External Threats
Your smart security system with remote access can even protect your home from threats from the inside. Monitor your utilities from the same app that you use to monitor the locks of your home. For example, get a notification when there is a leak in your water system and turn off the water remotely to prevent water from damaging your home. You can also track and adjust your home's temperature throughout the day to ensure your pets and children remain comfortable while home alone.
Keep Eyes on Your Home 24/7
Keep a watchful eye on your property from anywhere by viewing live and recorded surveillance footage from your smartphone or tablet. Check on your children, pets, or house cleaners at any time, and receive real-time alerts of suspicious activity, such as lingering persons or vehicles. Plus, surveillance cameras featuring advanced video analytics allow you to customize your alerts so that you don't receive a notification for routine activity, such as passing cars or neighbors.
Applause Custom Sight & Sound is here to help you with your home security and surveillance project. If you want to ensure your home's safety in the Kansas City area, connect with our technology professionals by calling (913) 498-1183, filling out our online contact form, or sending us a live chat below now.
Stay Informed
When you subscribe to the blog, we will send you an e-mail when there are new updates on the site so you wouldn't miss them.